Name: atelier*zephyr (Hisako)
Which came first in your life, the science or the art?
I have loved to draw since I was a child. At the same time, I also grew up reading encyclopedias and illustrated books, which I already had at home. I've always enjoyed observing ant nests, going out with an insect net to catch cicadas, and looking at phytoplankton under a microscope, and this hasn't changed even as an adult. So I think art and science were simultaneous, at least in my childhood.
At first, I wanted to be a person who drew pictures for illustrated books. However, as I entered adolescence, I became interested in abstract painting and other forms of art, so I enrolled in a local junior college of art, and after graduation, I continued my creative activities such as abstract painting while working at another job.
On the other hand, the idea of creating works using my favourite plants and animals as motifs has always been in the corner of my mind. After many twists and turns, I am now creating works of art by observing, sketching, and photographing familiar birds and plants found in the town where I live.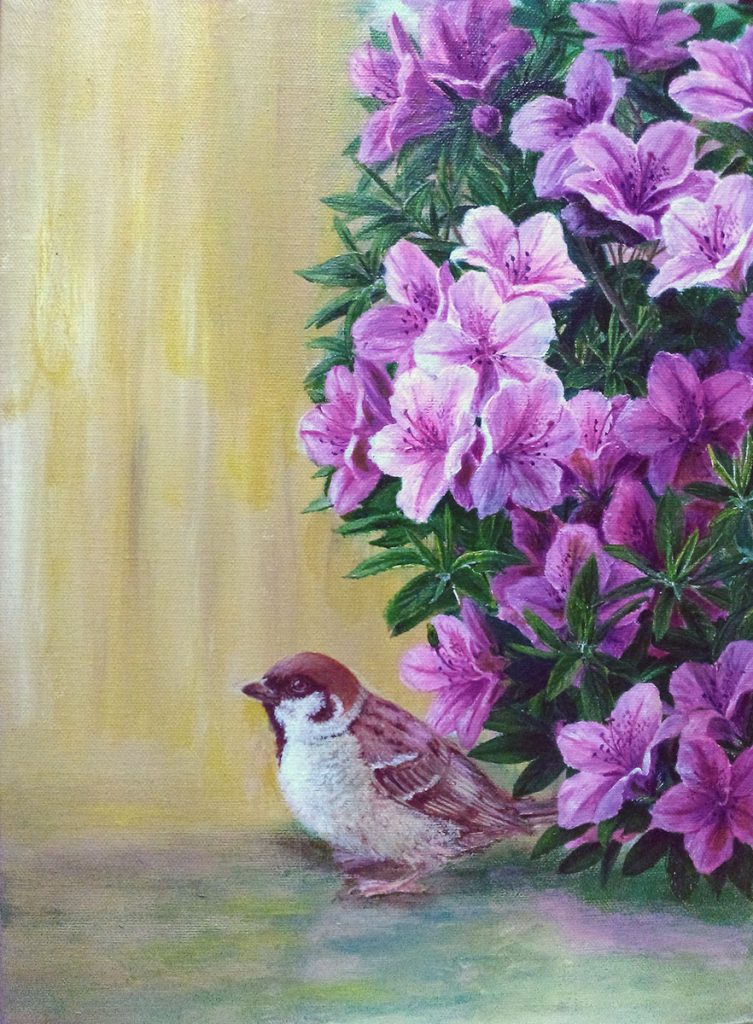 Which sciences relate to your art practice?
I think biology influences my artistic activities in general. Since my student days when I was making abstract paintings, I have often been inspired by living things and the natural world.
What materials do you use to create your artworks?
I use both hand-painted and digital techniques.
Acrylic paints, watercolours, coloured pencils… I think that digital illustration in particular still has a lot to learn for me.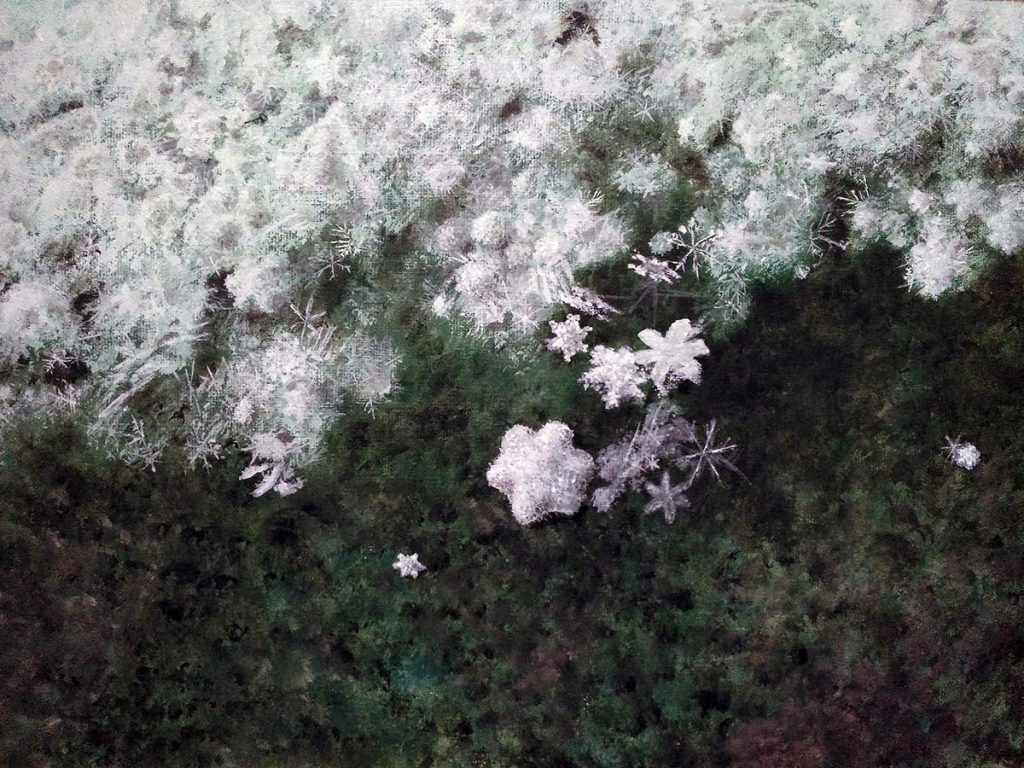 In my works using glass bottles, I use various materials such as polymer clay and paper. Paper is a particularly important material, and I prepare a variety of paper types and choose paper that closely resembles the texture of the motif I want to create. Flower petals, fallen leaves, grass, decaying wood… Depending on the choice of paper, I can express a variety of plants in particular. It's fun to discover new ways to express myself in the process of creating.
On the other hand, because of their miniature size, each component is only a few millimeters to a few centimeters in size. If I am not careful, they may fly away with my nose breath or slight movement. Therefore, when I notice myself, I sometimes hold my breath and work all the time!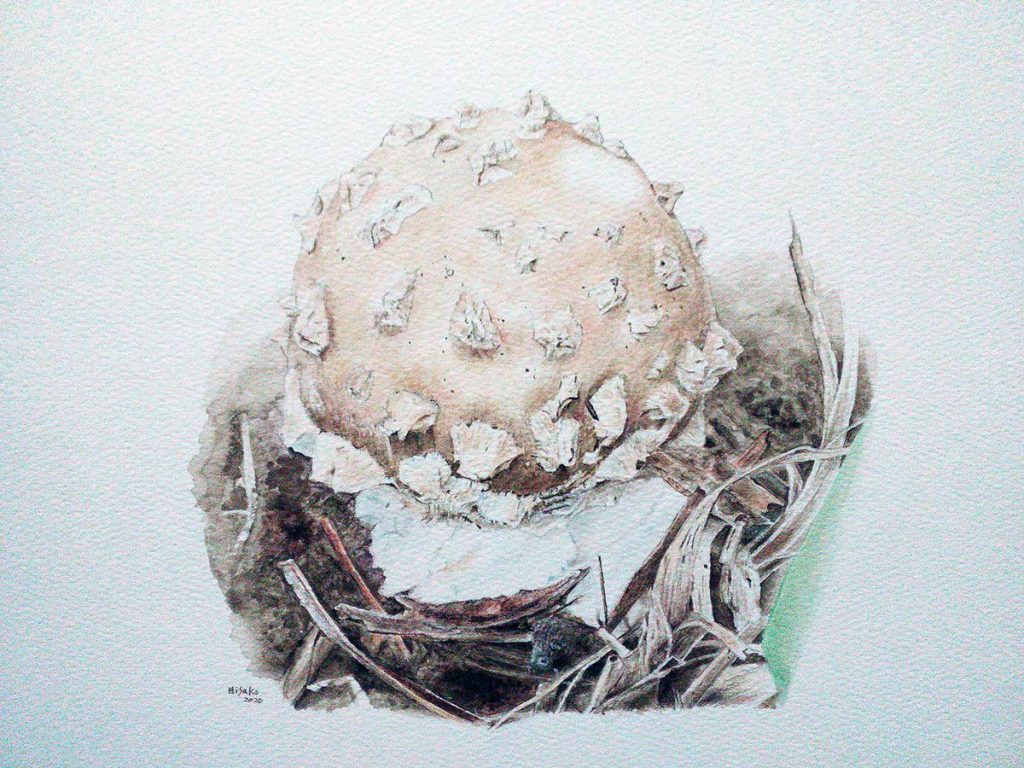 Artwork/Exhibition you are most proud of:
I have exhibited and sold my works not only in galleries but also in department stores and multi-brand shops.
Therefore, sometimes people who are not very interested in living things come to see my works. One of my joys is that these people find my work interesting and listen to my stories about nature and living things.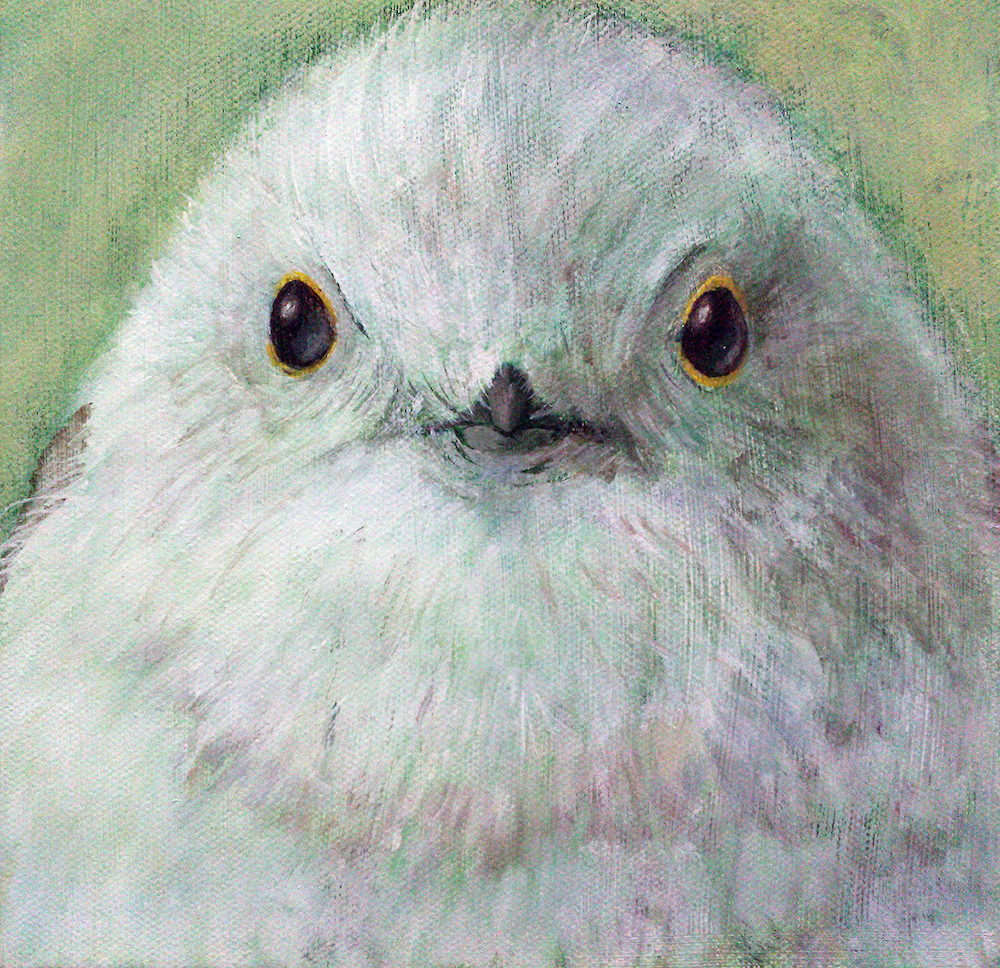 Which scientists and/or artists inspire and/or have influenced you?
There are so many that it's hard to choose, but Masayuki Yabuuchi's scientific illustrations are one of my influences, as they often appeared in the illustrations of the illustrated books I read as a child. I have a lot of respect for him because of his outstanding observation and description skills.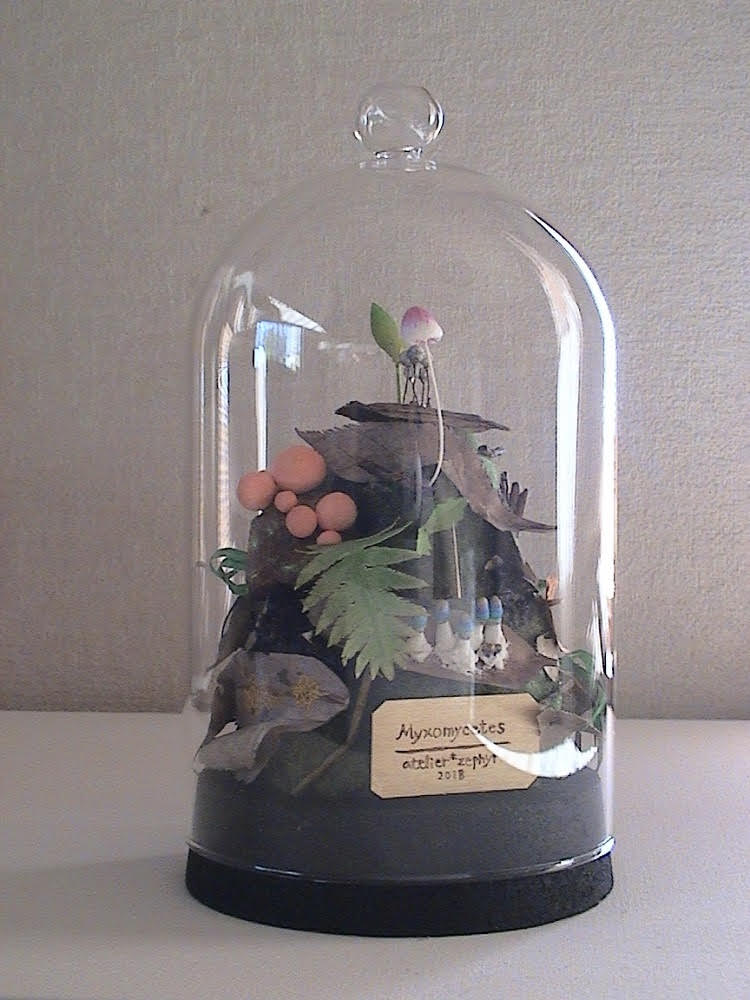 Is there anything else you want to tell us?
Since I became ill about five years ago, I have not been able to make works using glass bottles as much as I would like. Nevertheless, I am very grateful to all of you who are looking forward to my new works.
I would also like to further study the field of biology and make use of it in my works.
For more by atelier*zephyr, visit her website, Behance, and Pinterest.
*
Featured image: In the bush by atelier*zephyr
All images courtesy of the artist.