[ad_1]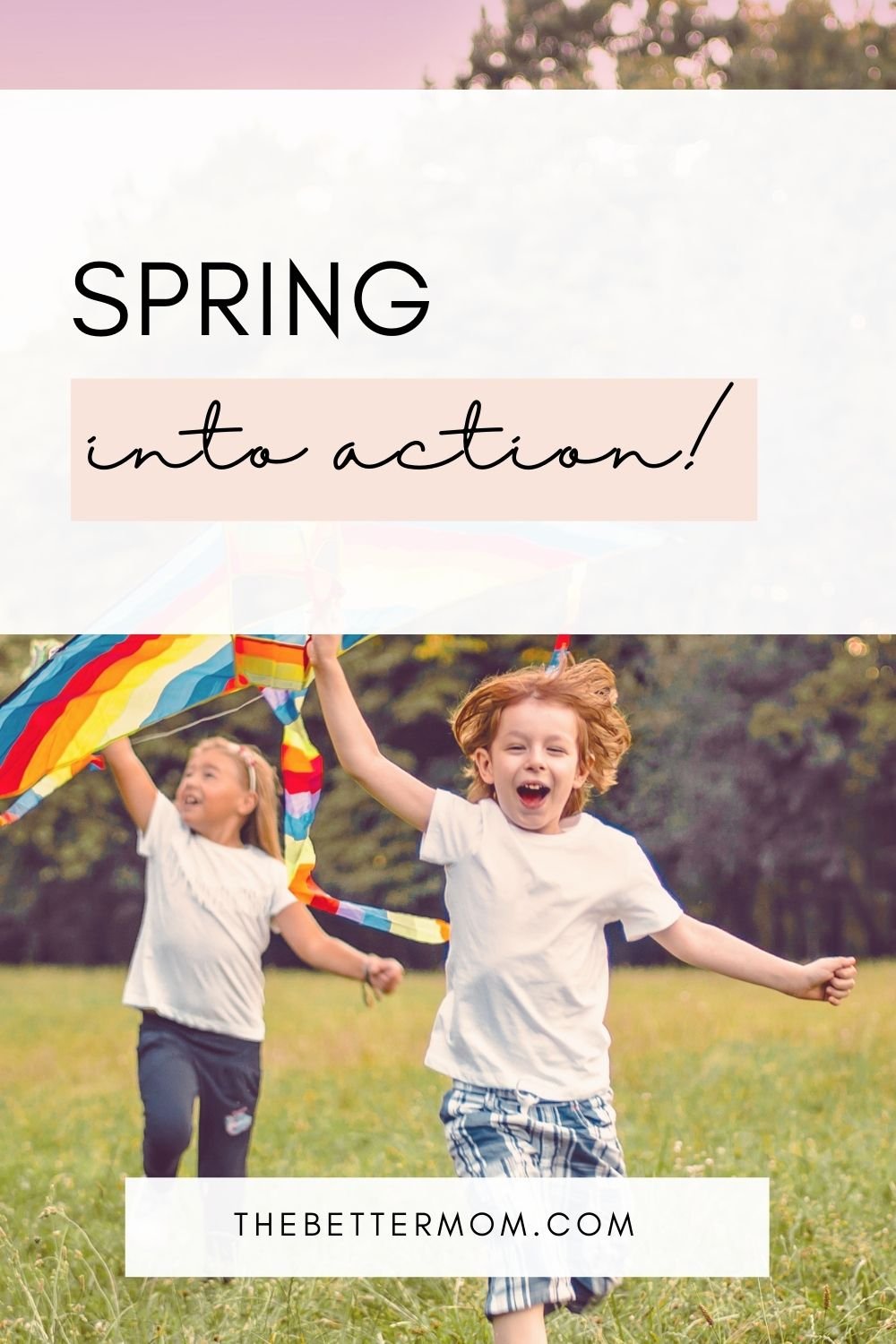 Birds chirping. Kids outside playing. Neighborhood dogs barking. Maybe even a colorful kite or two dancing across the sunny sky. Spring has sprung and is now in its full glorious swing. Here are some clever and fun springtime ideas to do with your kids that will not only make memories with them but will bless others as well.
Go fly a kite—literally!
Grab a blanket, go to the department store, and purchase two kites. Then, snatch a family member (or two) and maybe also some of their friends. Drive to a park with wide open spaces (watch out for the trees!) but first stop along the way for some takeout food—or take along some food from home in a picnic basket or cooler. Spread your blanket out in the sunshine. Enjoy your food and then fly your kites! When doing this with younger children, it is fun to return home to watch the classic movie Mary Poppins. (Cue the music…"Let's go fly a kite!")
Celebrate May Day.
Resurrect the habit of celebrating May Day on the first day of that month. Traditionally, small baskets of flowers were anonymously left on the front porch or left dangling from the front doorknob. (Yes. This is one time it is okay to "ding-dong-ditch-it" by ringing the doorbell and then running away!) Older individuals may especially be delighted by this practice since they may remember doing it when they were young children. Make up a handwritten or computer-generated tag that includes this verse:
 "For now the winter is past; the rain has ended and gone away. The blossoms appear in the countryside. The time of singing has come…"
(Song of Songs 2:11-13)
Warm the heart of a bookworm.
Is there a bookworm in your life? Maybe it is a child or even one of the workers from the local library you frequent. Take this to your favorite bookworm to celebrate the written word—and them! Or, invite them over for a dinner at your place and serve this for dessert.
A pot of dirt pudding, (complete with a bookworm or two.)
This is so easy to throw together. Purchase a new plastic, flowerpot. (Make sure it does not have any holes in the bottom or, if it does, place a double layer of aluminum foil in the bottom of the pot.) Fill it with alternating layers of chocolate and butterscotch pudding, and stiffly-beaten fresh whipped cream, (or nondairy whipped topping), making sure to finish with a top layer of chocolate pudding.
On top of this, sprinkle crushed chocolate cookies. (These can be purchased near the graham cracker crumbs in the supermarket.) Stick a plastic flower in the pot, such as a geranium, sunflower, or small bouquet of daisies. Also include a few gummy worms sticking out of the dirt. Insert a clean gardening trowel for serving. Give with a gardening book.
Gift someone with a gourmet garden.
OK. This is one of my favorite springtime gifts to deliver to a family with children. First, obtain a new, clean pizza box from a local pizzeria. (Most will just give you one.) Purchase some seed packets that are in keeping with the typical items that normally go into making a pizza: tomatoes, basil, oregano, or marjoram for the sauce; green pepper, onion, or yellow banana peppers for the toppings.
Also, purchase any assorted gardening accessories you would like to go with the gift. These might include a small trowel, gardening gloves, gardening kneepads, some herb-scented soap, or a watering can.
Then, tape the packets inside the bottom of the pizza box. On the outside, tape a copy of the instructions below that explain what to do with their seed packets. The idea is to prepare a circular plot in the yard. The gardeners will then plant "slices" of the different seeds by dividing the circle into wedges. When the herbs and veggies are ready, they can make a pizza! So fun! 


[ad_2]

Source link