Search Engine Optimization – it's a phrase that strikes both fear and excitement into the hearts of small business owners everywhere. On one hand, it has the power to make or break your website ranking on Google and other search engines. On the other, it's a complex and ever-changing world that can be difficult to keep up with. 
Local SEO is a specific subset of the greater SEO world that focuses on optimizing your website for local search results. And if you're a small business owner, there's a good chance that this is exactly what you need to be focusing on. But where do you start? Here are some of the basics of local SEO along with some actionable tips to get started. From claiming your listing to building citations and more, read on for everything you need to know about local SEO.
Local SEO is the process of optimizing a website for local search engine results. This can be done through a number of different techniques, including optimizing your website for specific keywords, adding your business to local directories, and creating geo-targeted content.
By optimizing your website for local search, you can ensure that your business is appearing in the search results for people who are looking for businesses like yours in their area. This optimization can help you to attract new customers and grow your business.
If you're not sure where to start with Local SEO, our team at BroadVision Marketing can help. We can work with you to create a customized plan that will help you achieve your goals. Contact us today to learn more about how we can help you grow your business with Local SEO.
Local SEO Basics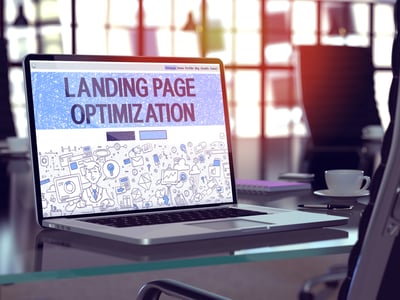 If you're running a business with a physical location or targeting customers in a specific geographic area, then Local SEO is essential. Local SEO is how you ensure that your business shows up when people in your area are searching for the products or services you offer.
There are a few key things to keep in mind when optimizing for Local SEO:
Make sure your NAP (

Name, Address, Phone Number

) is consistent across every citation and directory listing you create, plus on your website.
Build citations by claiming your business listings on popular directories like Google Business Profile, Yelp, and Bing Places for Business.
Create content about local events, news, and other businesses in your area to show that you're an active member of the community.
Encourage customers to leave reviews on your Google Business Profile page and other review sites.
Use Schema markup on your website to help search engines understand your business's location and contact information.
The Benefits of Local SEO
There are many benefits that come along with Local SEO. Perhaps the most obvious benefit is an increase in traffic to your website or blog. But this isn't the only advantage that you'll enjoy. You'll also get:
Better search engine rankings: When you use Local SEO, your website is more likely to rank higher in search engine results pages (SERPs), meaning you'll get more organic traffic.
Improved click-through rates (CTRs): Higher SERP rankings often provide improved CTRs. If your listing appears at the top of the SERP, there's a greater chance that people will click on it to see how you can help solve their problem.
More leads and customers: Ultimately, Local SEO can help you generate more leads and sales from your online presence.
Greater brand awareness and visibility: By appearing in local search results, you can increase your brand awareness and visibility in your target market.
Increased customer engagement: When customers can easily find your business online, they're more likely to engage with your brand, whether it's through social media, reviews, or email marketing.
Local SEO is a powerful tool that can help businesses achieve all the abovementioned benefits and more. If you haven't started using Local SEO yet, now is the time to do so!
How to Optimize Your Site for Local SEO
There are many factors to consider when optimizing your site for local SEO. Here are a few key tips:
Make sure your NAP is always consistent across the web, down to the zip code being exactly the same. This is one of the most important factors for local SEO and can be easily overlooked.
Optimize your website for relevant keywords. Include location-specific keywords on your website and in your content to signal to search engines that you're targeting a specific geographic area.
Claim and optimize your Google Business Profile listing. This is a free listing that appears in Google Maps and search results, and helps potential customers find essential information about your business, like hours, directions, and reviews.
Build citations from high-quality directories and review sites. In addition to helping improve your visibility, these citations can also help improve your local SEO ranking by signaling to search engines the popularity and relevance of your business in a particular geographic area.
Encourage customer reviews on popular review sites like Yelp. Positive customer reviews not only improve click-through rates from search results, but they can also help boost your local SEO ranking.
Using Social Media for Local SEO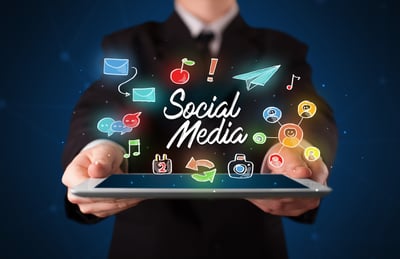 Social media platforms like Facebook, YouTube, and Instagram can be extremely useful for local SEO. By creating and regularly updating business profiles on these sites, you can ensure that your business is visible to potential customers in your area. In addition, social media can be a great way to connect with customers and build relationships with the community.
When using social media for local SEO, it's important to post relevant and engaging content that will appeal to your target audience. Posts should be optimized for keywords and include links back to your website. In addition, regular updates and interaction with customers will help to boost your visibility on these platforms.
We recommend using Facebook and LinkedIn for written content that will engage your audience. If you want to engage your audience with images, Instagram and Pinterest are the best. For those who want to catch their audience's attention through video, you want to use YouTube and TikTok. The best way to engage your audience is through a strategized combination of these platforms. 
How to Optimize Your Google Business Profile Listing
As a small business, it's important to make sure your Google Business Profile is optimized so customers can find you easily and know what you offer. Here are some tips on how to do just that:
Make sure your business name, address, and exact phone number are identical to the business name and up-to-date. This information should match what's on your website and every other online listing.
Add photos and videos of your business, products, or services. Customers want to see what they're getting before they visit or make a purchase.
Write a detailed description of your business, highlighting what makes you unique. Use keyword-rich phrases so customers can find you when they search online.
Add customer reviews and testimonials to build trust and show potential customers that others have had positive experiences with your business.
Use Google My Business Insights to track how customers are finding you and interacting with your listing. This data can help you adjust your listing accordingly.
Bing Places for Business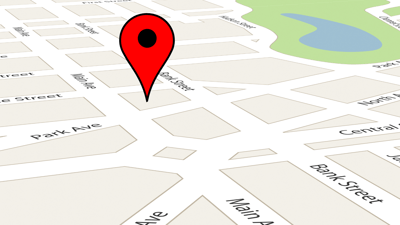 If you haven't started using Bing Places for Business yet, now is the time! This powerful tool allows you to manage your business information on Bing, helping you to control how your business appears in search results.
In order to get started, sign into the Bing Places for Business website and verify your business. Once you've verified your business, you can claim your listing and start managing your information. Be sure to keep your listing up-to-date, adding accurate hours, descriptions, photos, and more.
Bing Places for Business is a great way to ensure that your business information is accurate and up-to-date whenever someone searches for your business or industry on Bing. By taking advantage of this tool, you can help improve your visibility in search results and attract more customers.
Tips to Get More Reviews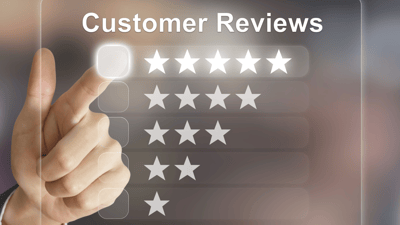 If you're working on local SEO for your business, one of the best things you can do is to get more reviews from your customers. Reviews are one of the most important ranking considerations for all local businesses, so the more you have, the better.
There are a few things you can do to encourage your customers to leave reviews:
Make it easy for them. Add links to your Google Business Profle page and other review sites on your website and in your email signature.
Give them an incentive. Offer a discount or coupon code for customers who leave a review.
Ask them directly. Send an email or text message to customers after they've made a purchase, asking them to leave a review if they're satisfied with their experience.
Make it fun. Run a contest where customers can enter to win a prize by leaving a review.
By following these tips, you can start getting more reviews from your customers and improve your local SEO at the same time!
How to Start Building Local Links
If you're starting from scratch with local SEO, the first thing you need to do is build up your local link profile. Local links are one of the most important factors when it comes to good local SEO results, so it's important to start working on this as soon as possible.
There are a few different ways to build local links. One way is to submit your business to online directories that list out local businesses. This can be time-consuming, but it's worth it to get your business in front of potential customers.
Another way to build local links is through social media. Make sure you have a strong presence on platforms like Facebook, Pinterest, TikTok, and Instagram. Post engaging content and include links back to your website. You can also run social media ads that target people in your area.
Finally, you can reach out to other businesses in your area and support each other, providing natural backlinks for companies in similar industries. This can be a great way to build relationships with other businesses while also improving your local SEO.
Let BroadVision Marketing Help You with Your Local SEO Efforts
Local SEO can be a daunting task, but it's important to get started if you want your business to be visible in search results. Our experts can help get your business in front of your local audience. Contact BroadVision Marketing today to find out more about Local SEO and how it can help boost your business!